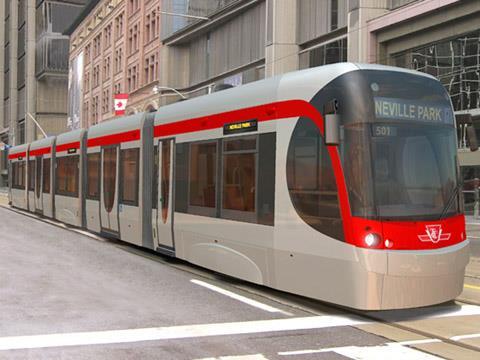 CANADA: A groundbreaking ceremony was held on December 21 for the 14 km Sheppard East light rail route in Toronto, the first of seven Transit City projects to get underway. Starting from the existing Don Mills terminus of the Sheppard subway, the line will run east along Sheppard Avenue to Meadowvale Road.
The project will cost C$950m, funded by the province of Ontario and the federal government. Regional transit agency Metrolinx will supervise the work and own the new line, which will be fully integrated into the TTC network when it opens for revenue service in 2013.
TTC has agreed that the new Transit City light rail lines are to be built to standard gauge, rather than Toronto's unique 1495 mm gauge used for both streetcars and the subway network. However, there are no plans to regauge the 11 existing tram lines.