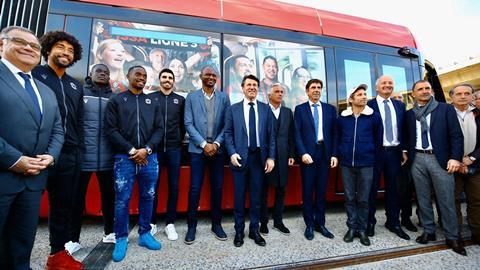 FRANCE: The third tram route in Nice was inaugurated on November 12 with a ceremony at Saint-Isidore attended by Mayor Christian Estrosi. As the route serves the Allianz Riviera football stadium, the ceremony was attended by OGC Nice players and manager Patrick Vieira.
T3 services run along a 3·8 km alignment between Saint-Isidore and Digue des Français with five intermediate stops before joining existing tracks to run to the airport. Services are operated with six Alstom Citadis 405 trams running at 12 min headways that will be shortened to 10 min next year. Ridership on the route is forecast at 12 000 passengers day in 2020.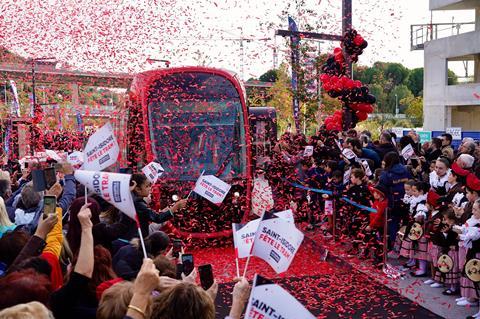 Construction started in March 2018 and test running began in September 2019. The project cost is €56·8m.
A northern extension from Saint-Isidore to Lingostière Centre Commercial is planned in the longer term. The next phase of the Nice tram network to open is due to be an eastern extension of Route T2 between Jean Médecin and Port Lympia, which is scheduled to open in December. Other planned network expansions include a 3·9 km extension of T1 from Hôpital Pasteur to L'Ariane Nord, and a fourth route that would run west from Gare de Nice-Saint-Augustin.