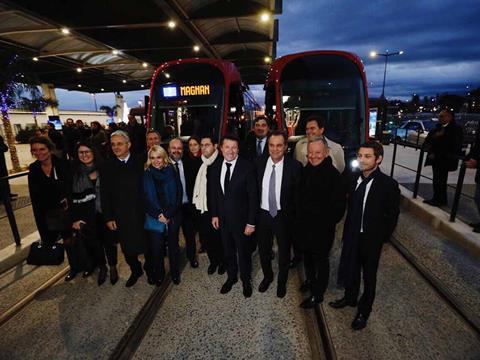 FRANCE: Trams began serving Nice Côte d'Azur Airport on December 15 with the inauguration of an extension of Line 2.
The 1·7 km branch running south from Pôle Intermodal has two stops, serving both airport terminals.
The initial 7 km section of Line 2 between Magnan and Cadam was inaugurated on June 30 2018. The next section is scheduled to open at the end of June 2019, reaching Jean Médecin, where interchange will be provided with Line 1. The final section, to Port, is due to open in autumn 2019. When complete, the route will run for 11·3 km.