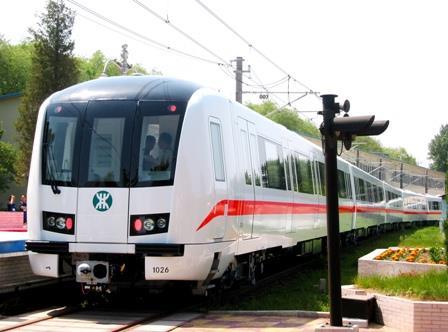 CHINA: Trial operation of the first sections of Shenzhen metro lines 2 and 3 began on December 28, adding 40 km and almost tripling the size of the network — which was inaugurated in December 2004 when Lines 1 and 4 entered service — to around 70 km with 49 stations.

The first phase of Line 2, also known as the Shekou Line, is 15·5 km long with 12 stations and runs from Chiwan in the southwestern suburbs to Window of the World, providing interchange to Line 1. A trial service is operating at 10 min intervals between 07.30 and 19.30; journey time is 28 min. An extension east to Xinxiu is due to open in June, expanding the line to 35·8 km with 29 stations. The line is worked by 10 six-car Type B trainsets supplied by CNR.

While Line 2 is run by public operator Shenzhen Metro, Line 3 has been developed by Shenzhen Metro No 3 Line Investment Corp and will eventually link the city centre with the main stadium in Longgang, a key venue for the Universiade 2011 student games starting on August 8.

Trial operation of Line 3 Phase I was inaugurated by Provincial Party Secretary Wang Rong, who also rode the first train. Designated the Longgang Line, the 25·7 km 15-station elevated section from Caopu to Shuanglong in the northeastern suburbs is initially operating at 10 to 15 min intervals between 08.30 and 21.00. Journey time is 44 min and the fare is 7 yuan.

A 17 km extension of Line 3 to Yitian, adding 15 stations and providing interchange to Line 1 at Laojie and Shopping Park, Line 4 at Children's Palace and Line 2 at Futian, is due to open on June 30. The 42 km route with 30 stations will be worked by 44 six-car Type B trainsets with stainless steel bodies, built by CNR Changchun Railway Vehicles, and is being equipped with Bombardier Cityflo 650 CBTC.

Also due to enter service on June 30 are the 41 km Line 5 between Shenzhen West and Longhua, and extensions of Line 1 west to Shenzhen International Airport and Line 4 north to Qinghu. If all goes to plan, Shenzhen metro network will reach 178 km by mid-2011.