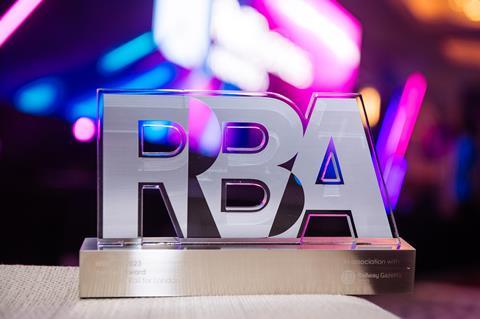 UK: Diversity and inclusion are vital for the rail industry to thrive and serve the varied needs of its users. Recognising and celebrating organisations and individuals that champion diversity sends a powerful message about the industry's commitment to inclusivity. By embracing diversity, the rail sector enhances employee engagement, fosters creativity, improves decision-making, and ultimately achieves greater customer satisfaction.
The Rail Business Awards has long celebrated efforts to widen the employment base of the UK rail sector, with the keenly contested award for Diversity & Inclusion in Rail showcasing individual champions as well as companies pursuing good practice. Entries are now being invited for the 26th Rail Business Awards, providing another opportunity to recognise and celebrate efforts to improve gender balance, diversity and inclusion across the industry.
The judges will be looking for an individual or company that has demonstrated:
commitment to improving gender balance by actively promoting and supporting the employment and career development of women in rail;
strong personal or corporate commitment to inclusive working practices;
positive action to encourage applications from under-represented groups;
the value and business benefits of encouraging a diverse and inclusive workforce;
positive results in terms of equality, staff engagement, recruitment and retention.
Category sponsor for the Diversity & Inclusion Rail Award is Winder Phillips Associates, an established management consultancy providing high quality rail operations advice. The consultancy has a strong commitment to fostering a diverse and inclusive community, ensuring a brighter and more promising future for the rail industry.
Entries for the 26th Rail Business Awards close on October 6. The winners will be announced at a gala dinner at the Hilton Manchester Deansgate on Thursday 22 February 2024.
Further details of the categories and how to enter can be found at www.railbusinessawards.com