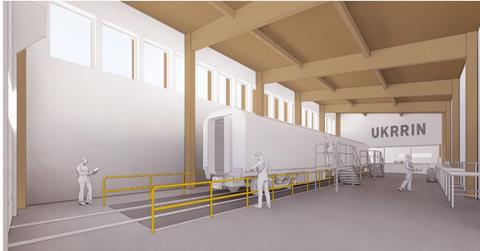 UK: The UK Research Partnership Investment Fund has awarded £15m to support the creation of a Centre of Excellence for Railway Through-Life Engineering in Goole.
The research and innovation centre will be established by the University of Birmingham, working with the University of Huddersfield and supported by Siemens Mobility.
Scheduled to open in 2025, it will provide facilities to support the production, servicing, maintenance and modernisation of rolling stock, with a focus on robotics, sensing and automation.
It will be located next to the Rail Accelerator for Innovation Solutions & Enterprise in the 'rail village' alongside the future Siemens Mobility rolling stock factory, which is to open next year.
'Our vision was always much more than just building a train factory, we want to have a full rail village for the industry and to create a lasting skills legacy in Goole', said Sambit Banerjee, Siemens Mobility UK's Managing Director for Rolling Stock & Customer Services, on July 10.
Railway Industry Association North Business Engagement Manager Richard Carr said the announcement 'is positive news for RIA members and the wider supply chain, including SMEs, and will encourage new ideas and ways of working to meet the future needs of the rail sector'.