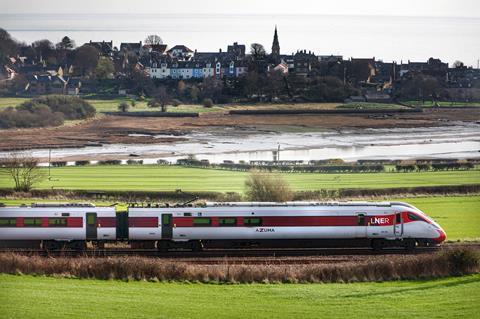 UK: LNER, Agility Trains and Hitachi Rail have signed a 'pioneering' Relationship Charter covering collaboration during the remaining 23 years of the contract to provide rolling stock for use on the East Coast Main Line.
In 2014 Department for Transport's Intercity Express Programme awarded Agility Trains a train provision contract covering the supply and support of 65 Hitachi-built trainsets for use by InterCity East Coast operators until August 2046.
Announced on May 17, four years after the trains entered service, the charter is intended to facilitate 'an open, collaborative approach allowing us to collectively benefit from each organisation's disparate skills, expertise, experience and knowledge', according to Agility Trains CEO James Le Couilliard.
It outlines a range of opportunities for active collaboration, including:
Strategic: continual contact between owner and project leads;
Tactical: managers, supervisors, team leads, collaborating to develop ways of working;
Operational: sharing resources, skills, data, information, knowledge;
Interpersonal: personal relationships 'are the mortar that holds everything together';
Cultural: respect, appreciation, understanding and awareness across disciplines and roles.
LNER said such Relationship Charters might soon become standard across the industry, adding that it was considering rolling out the concept model to its other partners and suppliers.