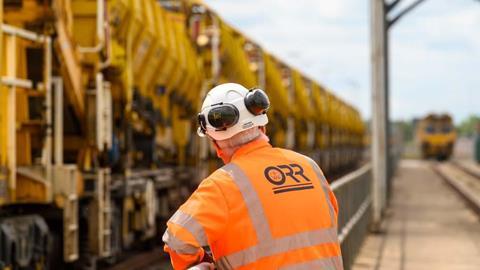 UK: The Office of Rail & Road has launched an online learning platform to assist health and safety professionals in gaining a further understanding of how to use the rail industry's Risk Management Maturity Model.
The e-learning platform designed by Premier IT went live on June 29.
The first of two modules focuses on RM3 and how it works with an organisation's Safety Management System. The second module supports professionals in understanding how to use RM3, obtain the necessary evidence and conduct assessments to help them assess the maturity level of their organisation against the 26 criteria.
Videos provide examples of how RM3 is being used within the rail industry and how to conduct assessments correctly.
ORR developed the RM3 model in 2019 to help organisations manage health and safety risks, identify areas for improvement and provide a benchmark for year-on-year comparison. It was developed in collaboration with Network Rail, the Rail Safety & Standards Board, the Light Rail Safety & Standards Board, the Institution of Occupational Safety & Health and East Midlands Railway which represented the train operating companies.