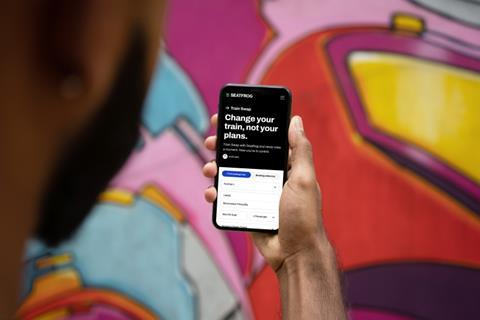 UK: Ticketing app developer Seatfrog has secured £6m of investment to support planned expansion across Europe.
The growth funding round was backed by investors Pembroke, Praetura and Octopus Ventures, and advised by FinnCap's Private Growth Capital team.
Seatfrog launched in 2018, initially offering a way for train operators to sell first class upgrades to passengers with standard tickets. It now has exclusive partnerships with 16 train operators, with Italian operator Trenitalia the latest user.
With expansion into new European markets Seatfrog is 'unleashing a new platform that helps passengers get an unrivalled experience and operators run more efficient networks well beyond the capabilities of legacy technology', co-founder and CEO Iain Griffin commented on April 25.
Fred Ursell, Investment Director at Pembroke Investment Managers, said Seatfrog's vision 'to transform the customer experience for travellers whilst providing a win-win business model for train operators became immediately clear', adding that the 'disruptive business model, product market fit and large market combined with a world-class team, meant Seatfrog had all the hallmarks of a Pembroke deal'.
David Foreman, Managing Partner of Praetura Ventures, said 'many of our team used Seatfrog long before we spoke to them about this investment'.