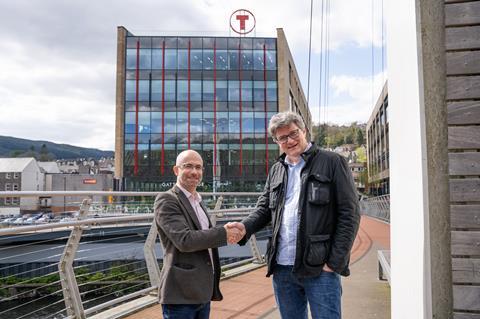 Transport for Wales has signed heads of terms to become a major commercial client of the Global Centre of Rail Excellence. As well as testing and R&D, this paves the way for TfW to use other GCRE services including storage, training and product approvals as they are developed. Thales Ground Transportation Systems UK has also signed a MoU to collaborate with the GCRE on digital signalling, communications, ticketing and cybersecurity.
Signalling and multi-sector power and telecoms company Linbrooke Services has appointed Will Wilson as CEO. He has previous held leadership roles at companies including Siemens, Alstom and GE Transportation, including CEO of Siemens Mobility in the UK. 'With many sectors growing especially around the global decarbonisation agenda we are so well positioned to deliver innovative bespoke solutions as well as growing our unique position within the rail sector as the only multi-tier signalling integrator', he said.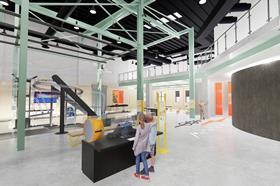 Eversholt Rail is to sponsor the National Railway Museum's Wonderlab: The Bramall Gallery in York for the next five years. Opening this summer, the interactive gallery is designed to 'ignite curiosity in engineering and rail through hands-on learning, including exhibits, art installations and live experiments'. Eversholt CEO Mary Kenny said 'it is vitally important for our industry to be working together to fire the imagination of the younger generation and inspire them to pursue careers in the railway industry.'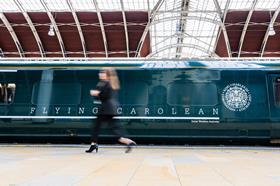 To mark the coronation, GWR has named its 08.48 London Paddington to Swansea service the Flying Carolean.
Jo Shanmugalingam has been appointed Second Permanent Secretary at the Department for Transport from the end of May. She is currently Director General for Science, Innovation and Growth at the Department for Science, Innovation and Technology, and in her new role will provide leadership in areas including decarbonising transport.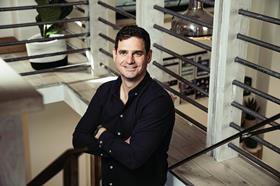 Whitfield Construction Services has been renamed Whitfield Consulting Services to better reflect its activities in the rail electrification, civils and structures sectors, as well as in the power and energy market. 'This evolution of our name and brand more accurately reflects who we are now, and provides greater clarity for our clients as we move forward as a substantially larger company', said founder and Managing Director Asa Whitfield.
Llewelyn Morgan has joined Systra UK & Ireland as Head of Innovation, and Dr Peter Weldon as Director of Net Zero Transport.