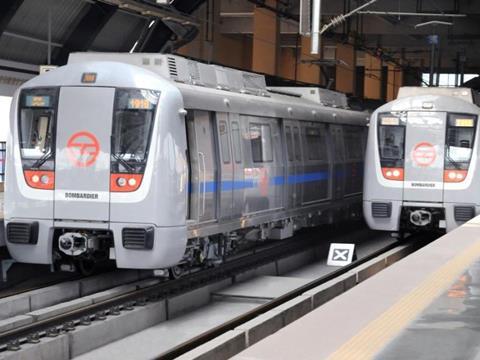 Keolis and privately-owned local group Nesma have signed a memorandum to form a strategic alliance to bid for public transport projects in Saudi Arabia.
Delhi Metro Rail Corp and Rail Tel Corp of India have signed a memorandum of understanding for the roll-out of wi-fi on stations and potentially trains.
The government of Egypt has applied for a €175m EBRD loan to enable it to call tenders for the supply and maintenance of metro cars for Cairo.
Preparatory works have started on the extension of Paris metro Line 11 from Mairie des Lilas to Rosny-Bois-Perrier. A further extension to Noisy-Champs is due to open in 2025 as part of the Grand Paris project.
EBRD has signed a €10m loan with Pavlodar Tramways to support infrastructure modernisation and the procurement of 25 new trams.
Singapore LTA's scheme offering free 'pre-peak' metro travel has been extended to June 30 2016 (RG 5.13 p104).
A 2·7 km three-stop extension of the Alger tram line from Café Chergui to Dergana opened on June 14.
The New South Wales government has announced A$20bn for the Rebuilding NSW plan, which includes the Sydney Metro project, previously known as Sydney Rapid Transit.
RATP Dev and Zain Capital are to set up a joint venture to bid for public transport projects in UAE, including the Abu Dhabi metro.
Preparatory works have begun on Lima metro Line 2 with the closure of a 5 km section of motorway.
On June 10 the German Federal Railway Authority approved the planning decision for the western section of the second München cross-city S-Bahn tunnel.