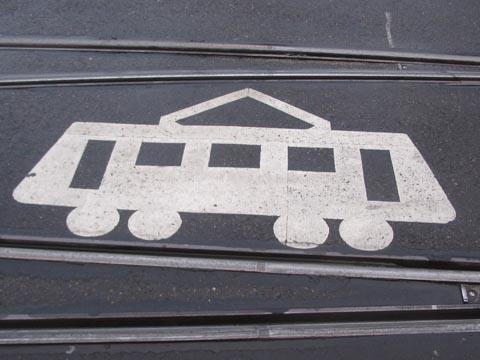 A Request for Proposals has been issued inviting contractors to build the first 10·5 km section of the Honolulu Rapid Transit line between West Oahu and Farrington Highway. Future contracts will be awarded for seven stations, track, vehicles, traction power and train control systems as well as a depot and workshop. The initial segment is due to open in 2013, whilst the remainder of the 32 km line to downtown Honolulu and Ala Moana will be built in three sections and is scheduled for completion in 2018.
Metro Line 3 services to Athens International Airport were suspended on February 14 for six months whilst the construction of three intermediate stations at Holargos, Nomismatokopio and Aghia Paraskevi is completed. In the interim, a bus service will connect Ethniki Amyna and Doukissis Plakentias.
Four firms have responded to a Request for Qualifications for a $128m design-build-operate-maintain contract for a tram line to link central Cincinnati with the uptown area. The companies include a consortium called Cincinnati Streetcar Development Partners led by Veolia; URS Washington Division; Herzog Contracting Corp; and Bombardier Transit Corp.
The first of 22 additional LRVs ordered for the Tuen Mun light rail network in Hong Kong's Northwest New Territories is expected to enter service this year, with the remainder to follow by 2010. Being built by CSR in Nanjing under subcontract to an Australian company, the Phase IV vehicles will be needed to accommodate an expected increase in feeder traffic to and from WestRail stations following the opening of the Kowloon Southern Link in the second half of 2009 (MR 3.09 p28).
The city of Nice has allocated €30m for transport projects in its 2009 budget. This includes preliminary work on a second tram line linking the city centre to the airport. Work should start in 2010 and last two-and-a-half years.
On January 28 Dutch infrastructure manager ProRail, the province of Overijssel and the towns of Zwolle and Kampen announced a joint project to convert the existing 13 km Zwolle - Kampen line to tram-train operation by 2012. The single-track line is to be electrified and fitted with passing loops and five intermediate stations, at a cost of €16m.
Beijing municipal government has approved the construction of metro Line 15. The 45·7 km route from Xiyuan to Shunyi, with 21 stations, will be built in two phases and completed in 2015. Phase 1 between Wangjing West and Hedong in Shunyi will start this year.
More than 600 passengers rode Westside Express Service trains during opening day on February 2. The 23·7 km line uses Portland & Western Railroad tracks and connects Wilsonville, Tualatin and Tigard with the Beaverton Transit. The service is operated during weekday peak hours with three Colorado Railcar DMUs and one trailer, each with a capacity of about 116 passengers. The project took 14 years to complete and cost approximately $160m.
Delhi Metro opened the 6·4 km Vishwavidyalaya - Jahangirpuri extension of Line 2 for passenger service on February 4, adding five stations to the network. The ITD CEM joint venture working on the future Central Secretariat - Badarpur line celebrated their first breakthrough by a Herrenknecht TBM at Jawaharlal Nehru Stadium on January 21.
The foundation stone for the Mumbai monorail was finally laid by Maharashtra chief minister Ashok Chavan on February 9 (RG 1.09 p15). The ceremony was delayed due to the terrorist attacks on November 26. Nevertheless, contractors Scomi and Larsen & Toubro commenced work in December 2008 and expect to complete the monorail by June 2011.
Four bidders shortlisted for the concession to operate the Tyne & Wear Metro from April 2010 (RG 1.09 p32) were announced on January 30, following receipt of nine expressions of interest. Invitations to negotiate will be sent to DB Regio Tyne & Wear Ltd, MTR Corp, Serco-NedRailways Metro Ltd and in-house bidder Nexus. The preferred bidder is expected to be named in November, with contract signature due in January 2010.
Curitiba, the state capital of Paraná, is planning to build a 22 km metro line, crossing the city from south to north, at a cost of around US$1bn. The project would form part of preparations for the World Cup in Brazil in 2014.
The first of six additional Citadis trams ordered by Metropolitano de Tenerife left Alstom's factory in Barcelona on February 6. The trams will be used to operate Line 2, which is due to open in June (MR 3.09 p40).