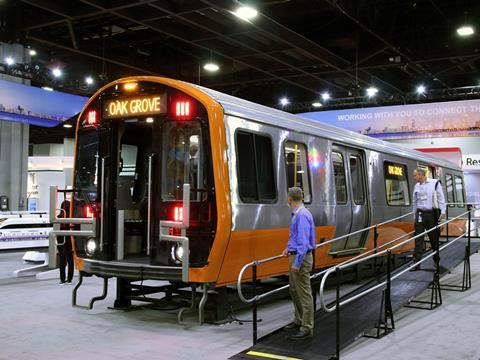 USA: In the clearest sign yet that US policymakers are seeking to clamp down on Chinese involvement in the transport sector, the Senate on July 31 formally adopted measures which would see a one-year ban on any procurement from Chinese state-owned companies using Federal Transit Administration funding.
The ban is included in an amendment to a much larger package of measures forming part of the annual Transportation Appropriations package for the 2019 federal budget. Running from the date of adoption of the legislation, the one-year ban would only apply to rolling stock and bus procurement. It includes wording to prevent the expansion of existing contracts through options, even if these had been finalised prior to the ban taking effect.
The Senate amendment reflects similar language already put forward by the House of Representatives for the 2019 Transportation Appropriation Bill, although that does not refer explicitly to China, but to entities 'owned, directed or subsidised by a country identified as a priority watch list country'.
According to the Eno Center for Transportation research body, the votes by both houses mean that some form of ban on transport operators placing orders with Chinese state-backed players such as CRRC is likely to be included in the final legislation.