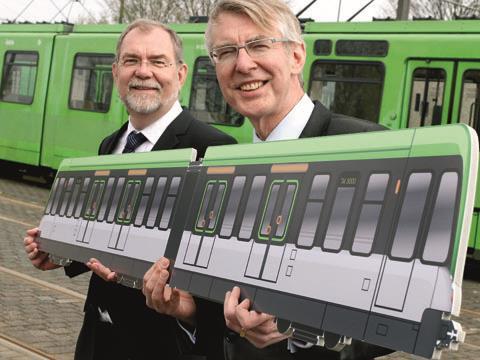 GERMANY: Hannover transport operator Üstra has ordered 50 high-floor TW 3000 light rail vehicles from a consortium of Vossloh Kiepe and Alstom Transport.
The contract announced on April 8 is worth €126m, with half of the cost being met by Land transport agency LNVG. Consortium leader Vossloh values its share of the work at €100m. Alstom will supply the bogies, with vehicle assembly undertaken by HeiterBlick.
Delivery of the 25 m, two-section bidirectional air-conditioned LRVs is scheduled to start in mid-2013 and run though to 2014, replacing TW 6000 cars around 30 years old.
Options for a further 96 cars could take the total order value to €350m.