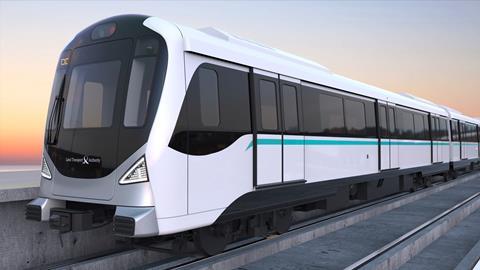 SINGAPORE: Hyundai Rotem has awarded Wabtec a contract to supply braking, door and air-conditioning systems for 62 three-car automated metro trainsets ordered for the Jurong Region Line.
This will be the first application of Wabtec's Metroflexx braking technology in Asia. The first order for Metroflexx was placed by Alstom last year, covering braking systems for 219 cars for the future Grand Paris Express automated metro lines.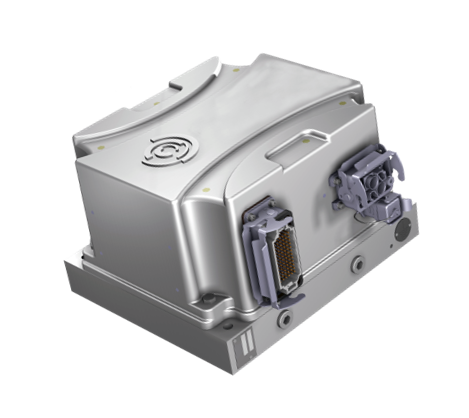 'Metroflexx is a brand new brake control, which significantly reduces the weight, energy consumption, lifecycle cost and improves the safety of the brake system', said Lilian Leroux, President of Wabtec's Transit business when the Singapore order was announced on January 25.
'It is the perfect solution for these driverless train cars with a TÜV Süd certification of Safety Integrity Level 4. The system's light weight, easy maintenance and extended overhaul period also maximises availability and minimises maintenance cost.'
Wabtec will also provide 372 roof-mounted air conditioning systems, in its first HVAC project in Singapore, as well as more than 1 100 ES2 external sliding doors.
All the systems will be supplied with embedded condition-based maintenance capability.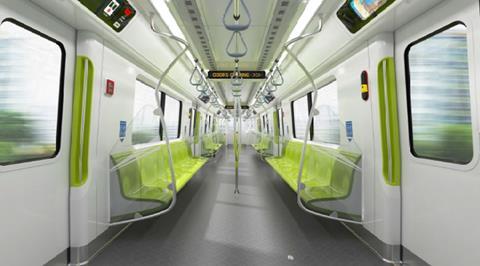 The Jurong Region Line trainsets are scheduled to be delivered from Hyundai Rotem's Changwon plant between mid-2024 and 2027. The cars will be smaller than those on other lines in Singapore, as the elevated line will have sharp curves to thread through a built-up area.