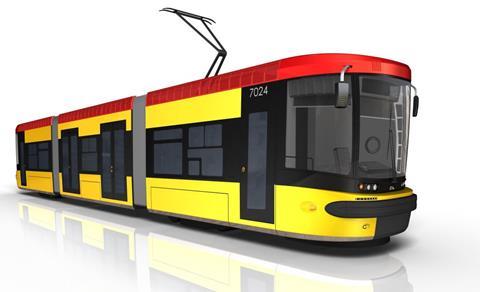 POLAND: Tramwaje Warszawskie has selected Pesa to supply 30 low-floor trams to the Polish capital for 185·4m złoty. Pesa beat offers from Solaris, CAF, Škoda Transportation and Stadler.
At 20 m long, the unidirectional three-section trams from Pesa's Jazz family will be shorter than most of the Warszawa fleet. They will be used on routes with lower ridership currently operated by single-unit 105N cars. The design will be based on 45 five-section bidirectional trams ordered from Pesa earlier this year.
Deliveries are planned to take place between the start of 2015 and September that year.