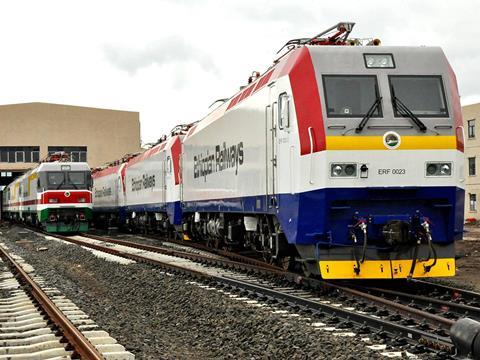 ETHIOPIA: Work is to start later this year on the construction of a railway training academy, Ethiopian Railways Corp announced on January 13.
When fully operational, the academy is expected to employ around 250 teachers and administrative staff, training up to 1 00 students at a time in seven different railway-related disciplines.
The Chinese-built electrified railway linking Addis Ababa and Djibouti began full commercial operation on January 8, following a year of trial running since its formal launch in October 2016. The line is initially being operated by Chinese contractors, but is scheduled to transfer to local management after five years. While some Ethiopian staff have already been sent to China and Russia for training, the new academy is expected to play a key role in ensuring that the necessary operational and engineering skills are available.
Under an agreement signed in December 2016, a joint company is being established to manage the railway, owned 75% by Ethiopia and 25% by Djibouti. Ethiopia is to appoint three of the four board members, including Transport Minister Ahmed Shide who will act as Chairman, according to ERC Communications Director Dereje Tefera.