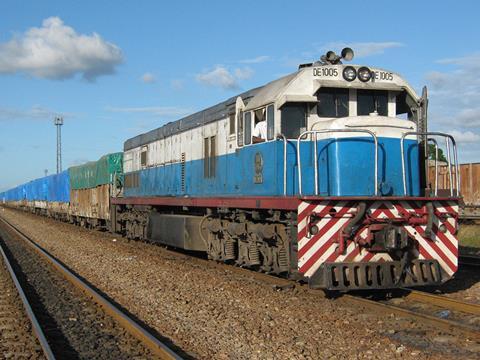 ZAMBIA: The Ministry of Transport & Communications has awarded China Civil Engineering Construction Corp a US$2·26bn four-year contract to design and build the Zambia East Line, which would run for 388·8 km from Serenje on the Zambian Railways network to Petauke and Chipata.
Chipata is the terminus of an existing 1067 mm gauge line from Malawi which offers onward links to Mozambique. Construction of the Zambia East Line would create a 1 500 km corridor from Kapiri Mposhi to the Indian Ocean at Nacala, significantly shorter than the current rail routes via Zimbabwe or Tanzania.
The single track line would be suitable for passenger trains running at up to 120 km/h and freight trains running at 80 km/h.
'This project is meant to enhance regional and international trade through the Nacala Development Corridor with a direct economic stimulus in Zambia, Malawi and Mozambique', Minister of Transport & Communication Brian Mushimba said at the signing ceremony in Lusaka on November 2.
Chairman of Northwest Rail Co Enoch Kavindele has told local media that construction of a railway from Chingola in Copperbelt Province to Solwezi in North-Western Province is to begin in January. He said the government had indicated that it would acquire a 30% stake in the project promoter, and work would be backed by the African Development Bank and Development Bank of Southern Africa.
In-depth articles on railway plans in Africa appeared in the June 2016 issue of Railway Gazette International magazine, which subscribers can access in the digital archive.