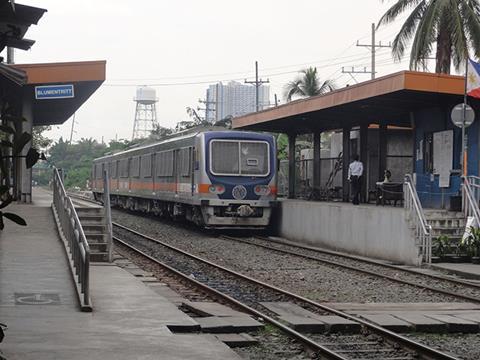 PHILIPPINES: Tenders are expected to be called within the next three months seeking a concessionaire to manage and maintain the Main Line South infrastructure linking Manila with the south of the island of Luzon for a period of 30 years.
The Asian Development Bank and Development Bank of the Philippines signed an agreement on May 15 to provide transaction advisory services to the Department of Transportation & Communications for a railway investment public-private partnership programme worth US$3·8bn.
Covering the rehabilitation and extension of MLS, the PPP is the largest element in the government's plans to invest US$6·5bn in the main line network over the next decade. Numerous attempts have been made over the past few years to revive inter-city trains along the route of the Bicol Express, which links Manila with Legaspi, but these efforts have been repeatedly thwarted by storm damage and lack of funds.
ADB says the initial PPP agreement will cover 653 route-km and include the modernisation of the existing Manila – Legaspi main line, the reintroduction of trains over the branch from San Jose City to Batangas and construction of an alignment south from Legaspi to Matnog at the southernmost tip of the island of Luzon. Upgrading of the 56 km route between Calamba and Manila Tutuban is also included to enhance the quality of suburban services south of the capital; this would complement planned extensions to Manila's urban rail networks.