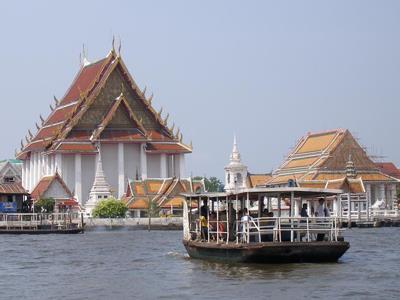 THAILAND: On December 8 the government approved the Orange Line metro project in Bangkok. To be managed by the state-run Mass Rapid Transit Authority, the first phase is due to be completed in August 2022.
Tendering of the construction contracts is expected to begin in May. Land acquisition has been budgeted at 9·6bn baht, with civil works estimated to cost 85·5bn baht. Funding is to come from the national budget and loans to be arranged by the Finance Ministry.
The 21·2 km east-west route will link Thailand Cultural Centre in Huai Khwang district with Min Buri in eastern Bangkok, with 12 km underground and the remainder on an elevated alignment. There would be 17 stations, and an initial ridership of 114 000 passengers per day is anticipated.
A planned second phase would extend the route by 17·5 km west to Taling Chan at an estimated cost of 85·3bn baht. With both phases open, ridership is expected to rise to 500 000 passengers per day.
The Orange Line had originally been scheduled to open in 2019, but protests from residents along part of the route caused tendering planned for 2013 to be postponed.
A detailed feature article on metro projects in Bangkok appears in the June 2015 issue of Metro Report International, available to subscribers in our digital archive.