Digitisation of main line and urban railways is gathering pace as policymakers push operators and infrastructure managers to enhance the capacity and efficiency of their networks. But with the widespread adoption of networked tools comes an increasing need to mitigate the risks posed by cyber threats.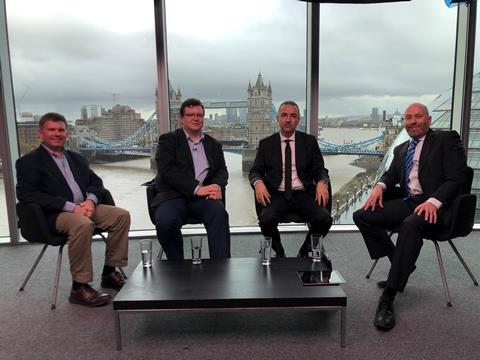 In this interactive live debate organised by Railway Gazette, a panel of high-level speakers addressed the key issues:
What kind of risks does the digitalisation of railways bring?
What can rail and metro operators learn from other sectors in mitigating such risks?
Some high-profile recent incidents, such as the WannaCry malware attacks, have led to significant coverage of the cybersecurity issue. What lessons have already been learned from such cases?
How do railways manage the transition towards digital control systems and greater automation without degrading existing skills and capabilities?
How should railways respond to ensure they are implementing best practice as regulatory pressure on data protection and cybersecurity is increasing through measures such as GDPR and the NIS Directive in the EU?
How far do operators need to adapt their staff training to reflect the adoption of emerging technology?
'Securing a Digital Railway' was an interactive live panel discussion streamed from the Tower Bridge Studios in London. After registering you will be able to access white papers, presentations and relevant features provided by our sponsor and by the Railway Gazette Group.
Moderator: Nick Kingsley, Managing Editor, Railway Gazette