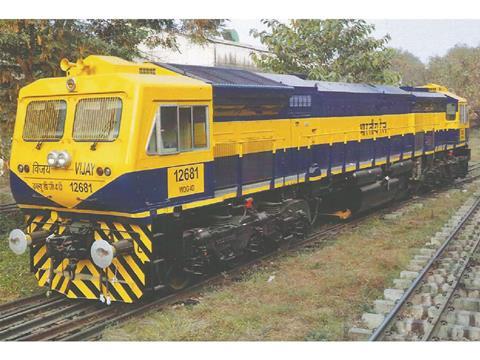 INDIA: Plans to establish two locomotive factories in Bihar through PPP contracts with international manufacturers took a step forward on January 20, when the cabinet gave its approval for bids to be invited within six months.
The cabinet had previously backed the long-running project last May, when it had been hoped to that bids could be finalised within three months
The proposed electric locomotive factory at Madhepura is expected cost Rs12·9bn, while the diesel locomotive factory at Marhowra would cost Rs20·5bn. The Ministry of Railways expects to make only 'a limited equity contribution', enabling it to target its investment resources towards other projects.
Over a 10-year period the factories would provide Indian Railways with 800 electric locomotives of 12 000 hp, and 1 000 diesel locomotives of 4 500 and 6 000 hp. These would be required to offer 'high level performance guarantees similar to international practices.'