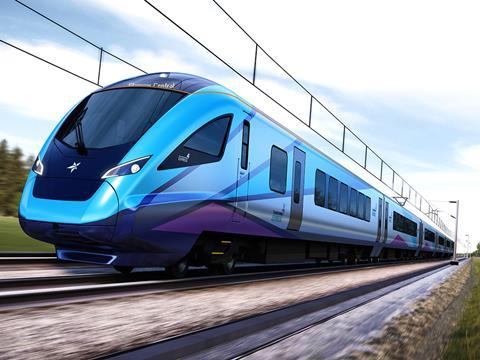 UK: Spanish rolling stock manufacturer CAF has announced more details of its plans to open a UK production plant, following a meeting between company Chairman Andrés Arizkorreta and Secretary of State for Transport Chris Grayling.
'We have looked at more than 100 locations in Wales, England and Scotland and are now working on detailed assessment of costs, design and construction timetables', Arizkorreta said on September 12. 'We will make a decision on the site location within the next few weeks and plan to have the new plant up and running by spring 2018.'
CAF is seeking a rail-connected site where it can construct a 15 000 m2 main building with an additional 10 000 m2 for stabling. The plant would be used to assemble, test and commission new vehicles, as well as subassemblies such as electrical and pneumatic equipment and interior furnishings.
Arizkorreta said CAF is committed to building up its presence in the UK, and there must be the scope to double the initial size of the facility to enable the company to undertake future manufacturing projects as well as maintenance and servicing activities.
CAF expects to initially recruit more than 200 staff through its CAF Rail UK subsidiary. It envisages that its supply chain would be 'an active partner in the development of the plant', and support the creation of further jobs.
In January Eversholt Rail Group and Arriva Rail North awarded CAF a €740m contract to supply 31 three-car and 12 four-car Civity electric multiple-units and 25 two-car and 30 three-car DMUs for use on the Northern franchise. This was followed in May by contracts from Eversholt and Beacon Rail to supply 12 five-car EMUs and 66 push-pull coaches for FirstGroup's TransPennine Express franchise, with a separate €310m agreement covering technical support and spare parts management until 2023.
CAF is also currently manufacturing 75 cars for Serco's Caledonian Sleeper service under a €200m contract, and has been shortlisted for a contract to supply around 50 EMUs for the Merseyrail network.