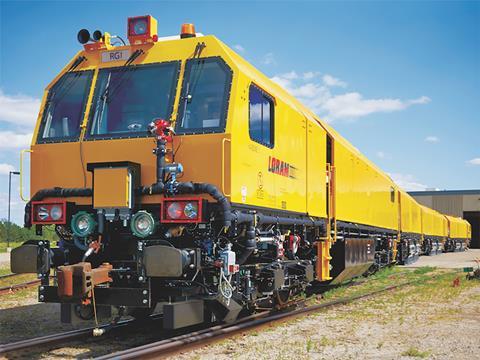 UK: Rail head treatment and rolling stock engineering services company Loram Maintenance of Way Inc announced on July 28 that it had acquired full ownership of Derby-based rolling stock engineering and operating company RVEL. This builds on the US firm's acquisition of an initial 51% stake in September 2014.
The acquisition 'brings to fruition our plans to establish Loram UK Ltd as the UK's leading provider of rail head treatment, rolling stock engineering and bespoke train operation services', said Joe Carlin, Loram's Vice-President, International Business Development & Operations. The investment in Derby 'shows our commitment to existing customers in the UK and will form a platform for us to support and expand the services we offer customers across Europe', he added.
Loram UK is now 'aligning its business processes, brands and market strategy' with the parent company, which Carlin said would 'accelerate the development of Derby as our European hub as we look to increase market share across the Continent.'
The first of three Loram rail grinders for Network Rail is scheduled to arrive in the UK later this year, and Loram UK expects to start operating trains between Derby Railway Technical Centre and the Old Dalby test track under its own brand 'soon', using a five-year Safety Certificate and Non-passenger Train Licence granted by the Office of Rail & Road earlier this year.