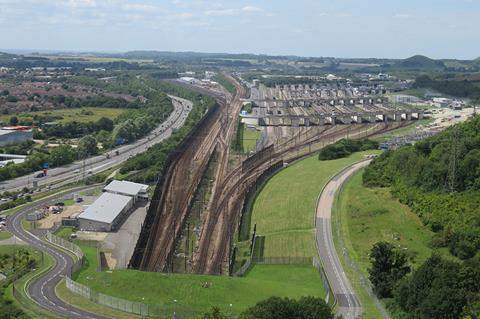 EUROPE: Colt Technology Services has signed a 25-year contract for the installation of optic fibres through the Channel Tunnel as part of its IQ Network data network. This will provide a transfer capacity of several terabits per second per fibre pair.
Channel Tunnel operator Getlink's existing contracts for dark fibre installed in the tunnel in 1998 will progressively expire by 2025, and Colt will take over their operation and fully commercialise them to provide a significant increase in bandwidth between the UK and continental Europe.
The deal will generate a minimum of €185m for Getlink, with more than a third secured over the first five years. Colt will be responsible for installation and operation of the IQ Network, while Getlink will be responsible for maintenance.
'There is a growing demand for bandwidth between the UK and mainland Europe, which will only increase in the coming years. By running our IQ Network through the Channel Tunnel, Colt customers will benefit from reliable, low latency, high bandwidth connectivity with the option of full diversity across the entire tunnel span', said Colt CEO Keri Gilder on September 1.