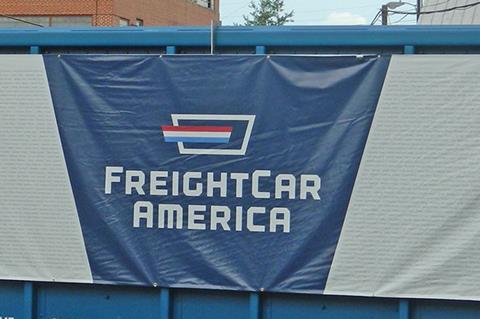 NORTH AMERICA: Wagon manufacturer FreightCar America has reached an agreement for the early termination of the lease on its Shoals factory in Cherokee, Alabama, with effect from February 28 2021, and has completed Association of American Railroads certification audits for the plant at Castaños in Mexico to which wagon production is to be transferred.
The first wagon was produced at Castaños in early September, ahead of the start of full production next year.
FreightCar America has also secured US$20m asset-based financing from Siena Lending Group, replacing a former facility with BMO Harris Bank to provide it with greater flexibility and the ability to complete the acquisition of joint venture partner Fabricaciones y Servicios de México's 50% stake in the Castaños plant.
The company expects to save more than US$20m/year in fixed costs from the changes, and lower its production breakeven point from 6 000 to fewer than 2 000 wagons/year.
'Castaños is not only the newest purpose-built railcar manufacturing facility in North America, but also has the flexibility to scale as market demand returns', said President & CEO Jim Meyer on October 12. 'When combined with our new and very experienced workforce at building railcars, we expect to achieve our goal of becoming the lowest cost, highest quality producer of railcars in the industry.'