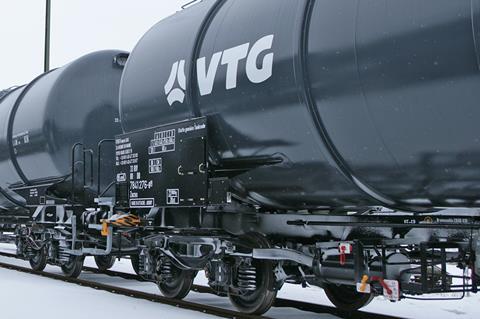 EUROPE: Global Infrastructure Partners and Abu Dhabi Investment Authority are to acquire a 72·55% equity interest in wagon leasing and logistics company VTG from Morgan Stanley Infrastructure Partners and Joachim Herz Stiftung.
The transaction announced on June 29 is subject to customary regulatory closing conditions.
Hamburg-based VTG says it has the largest privately-owned wagon fleet in Europe, with more than 88 500 vehicles of around 1 000 types as well as 5 000 tank containers. It also offers logistics and repair and maintenance services.
'We are excited by this investment and the opportunity to leverage GIP's deep industry expertise in the rail sector to build on a market-leading European transport infrastructure platform', said Adebayo Ogunlesi, Chairman & CEO of GIP which has an US$84bn portfolio of companies including Australian freight operator Pacific National and Italian open access high speed train company Italo NTV.
'This acquisition is aligned with GIP's energy transition and decarbonisation strategy, given significant government support for the European rail sector as one of the most cost-effective tools for delivering on net zero emissions targets.'
Khadem Al-Remeithi, Executive Director of the Infrastructure Department at ADIA, said VTG was a 'market leading business with an established track record', adding that the investment 'aligns with our continued focus on pursuing infrastructure opportunities backed by strong energy transition-related tailwinds'.