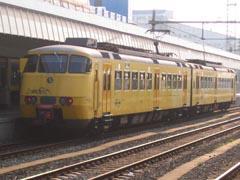 NETHERLANDS: The Mayor of Tilburg officially opened Nedtrain's new component remanufacturing and refurbishment plant on November 17.
NedTrain has relocated its activities from a central site near Tilburg station to the new facility in Berkel-Enschot, freeing its previous location for redevelopment.
Although the new site is 40% smaller, modern facilities mean it is able to offer the same services in a cleaner and more spacious environment. The company retains its rail connection, with a link to the Tilburg - Den Bosch line.