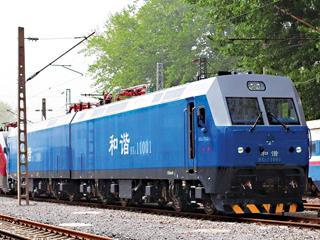 CHINA: CSR Zhuzhou is testing a prototype of a revised version of the HXD1 locomotive design.
The twin-unit locomotive is rated at 9·6 MW, with a top speed of 120 km/h. It incorporates more domestic content than the original HXD1 design, which is expected to lower costs. The locomotive is aimed at the heavy haul coal market.
CSR Zhuzhou is also reported to be developing a 14·4 MW twin Co-Co freight locomotive.