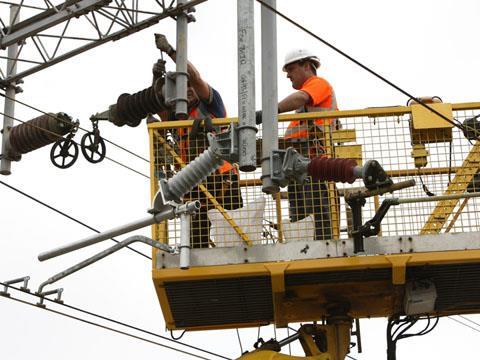 The Deputy Governor of Jilin province Yang Junliang told visitors to the Sifer trade show in Lille on April 5 that 110000 engineers would graduate from 130 specialist schools, colleges and higher education institutions this year to support development of the Rail Transit Development Zone in Changchun.
Deutsche Bahn held its 11th annual 'Girls Day' on April 14. More than 1100 pupils and students attended events across Germany to get a closer look at the career opportunities offered by the national railway. Activities included depot tours and driving simulator sessions. The Girls Day was endorsed by several female football stars as part of DB's sponsorship of this year's FIFA Women's World Cup which is being held in Germany.
Pupils from 10 UK schools recently competed in a challenge to design a bogie. The competition was the centrepiece of the iRail 2011 event on March 17 which gave local schoolchildren a taste of careers in rail, including a tour of Bombardier's Litchurch Lane factory and Network Rail's East Midlands Control Centre.
A two-day interactive training seminar on surface transport is being organised in Lille by the Academie des Technologies and the Collège de Polytechnique. It takes place at the Ecole Supérieure des Arts et Métiers faculty on October 25-26, focusing on six themes including lightweight vehicles, intelligent multi-modal transport and vibration and noise management. Further details at www.entretienstransportterrestre.com