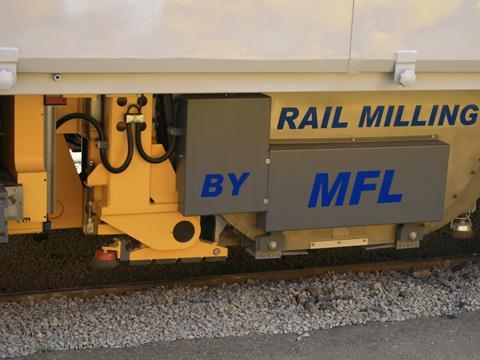 AUSTRIA: Vossloh MFL Rail Milling GmbH has been established as a joint venture between Vossloh Rail Services and Maschinenfabrik Liezen und Giesserei.
Based at Liezen in Austria and operating under the Vossloh Rail Services brand, VMRM will draw on VRS' experience of conventional rail milling and grinding, and MFL's expertise in manufacturing mobile and stationary milling machines.
The companies plan to launch proprietary mobile rail milling technology, which VRS says will offer higher working speeds, an increase in material removal per pass and a superior rail surface.