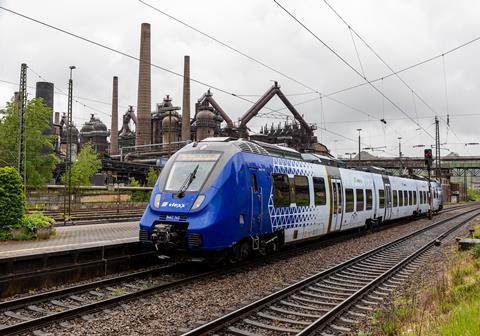 IVU is now providing its long-term customer Netinera with its IVU.rail planning and dispatching system through a cloud-based platform. 'Thanks to the swift, smooth migration of IVU.rail to the cloud, we were able to increase our performance and work on a high-performance IT platform', said the German local train operator's Project Manager Daniel Bild.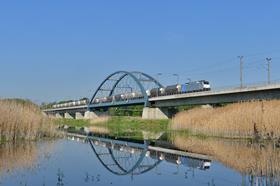 Leasing company Railpool has begun equipping 57 locomotives with Railnova's Railster telematics equipment. Railster is 4G compatible and 5G ready, ahead of the 3G 'network sunset' in some European countries, including Switzerland, where the locomotives operate.
Wagon lessor Ermewa has opened an office in Hamburg, headed by Jakob Kudlinski who is also responsible for asset management in the Intermodal business unit. 'We want to push technical topics and further improve the performance and service of the fleet', he said on May 31. 'As the office responsible for the asset management of our intermodal fleet, we are in the right place in Hamburg. What is already well established here in terms of combined transport, we want to further expand throughout Europe.'
Railroad Software has added additional track geometry and configuration management features to its TrackAsset platform. New track geometry features include the ability to collect and store data on alignment, curvature and cross-level, while the configuration management features allow railways to monitor the location and condition of assets including track and signals.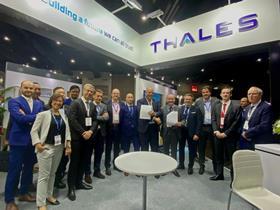 Thales and Egis have signed a memorandum of understanding for co-operation in the transport sector in the Asia-Pacific region, where Thales supplies control centre, telecoms, security, passenger information, signalling and ticketing systems, and Egis provides infrastructure design and engineering services. 'Together, we will leverage our respective areas of expertise', said Philippe Schulzinger, Asia Regional Director, Business Line Transportation at Egis.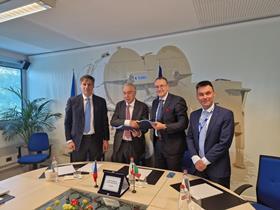 Škoda Group is to supply Tesmec Rail with electrical equipment for 44 electro-diesel maintenance vehicles which Italian infrastructure manager RFI ordered last year.
Automated Rail has appointed Andres Torres as Solutions Architect. 'His experience and knowledge in automation and robotics will be a great asset to our team as we continue to develop and deliver innovative solutions that help railroads reach their full potential', said Vice-President Steve Yoder.