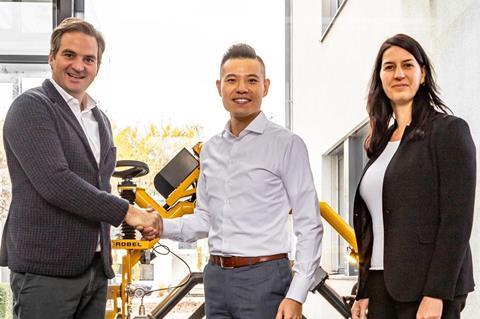 CHINA: Robel Group has established Robel Railway Engineering Technology (Shanghai) Co Ltd to serve the Chinese market.
'For many years, China has seen a huge expansion of its railway infrastructure', said Robel Managing Director Wolfgang R Fally. 'This infrastructure will have to be maintained. We regard it as our mission to set up full local support for our Chinese customers.'
William Lin has been appointed General Manager of the new subsidiary. 'It's exciting to see the growth of Robel's operations across the globe', he said. 'The new centre of excellence in Shanghai enables collaboration and fast-tracks Chinese user acceptance of Robel products'.