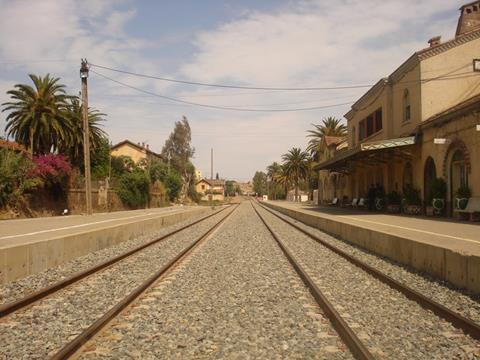 ALGERIA: On October 26 state railway SNTF signed an agreement with French engineering consultancy Systra to form a joint venture specialising in railway systems. With 51% of the Algerian-based company held by SNTF and 49% by Systra, the new joint venture is expected to create around 50 'highly qualified' posts, according to Systra.
Welcoming the agreement, Systra President Pierre Verzat said that the new company would specialise in signalling, telecommunications, electric traction and engineering for railway operations. It would enable SNTF to accelerate its ambitious programme to create a 'latest-generation' rail network by 2020, he added.
Over the next 10 years, the SNTF network is expected to grow from 4 000 km to 12 000 km. The joint venture with Systra should enable domestic skills to be developed in the key disciplines of electrification and signalling, with 30 engineers to be recruited locally and provided with training.
Verzat noted that this initiative formed part of the wider agreement signed by SNTF and its French counterpart SNCF on September 10 2015. He welcomed the support provided by SNCF President Guillaume Pepy as well as Algerian Transport Minister Boudjema Talai.