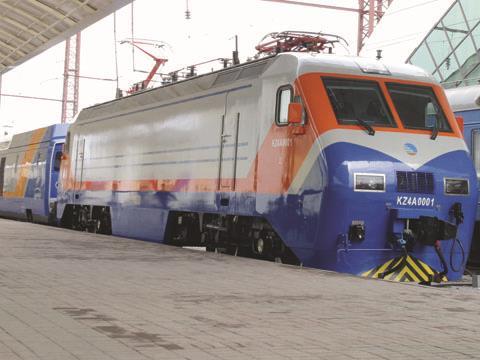 KAZAKHSTAN: Talgo announced an order to supply KTZ with 420 coaches on November 11, part of an agreement signed the previous week which could see the national railway's fleet of 3 000 inter-city vehicles replaced.
The initial contract is worth more than €300m for the Spanish firm, with further revenue expected from maintenance services and subsequent orders.
The first coaches will be built in Spain, until production moves to a factory in Astana which will be built next year by the Tulpar Talgo joint venture of Talgo and KTZ.
The Kazakh government is promoting the development of a domestic railway supply industry, and KTZ has signed agreements with major foreign suppliers including Alstom, Finmeccanica, Transmash and GE Transportation.
Talgo said the KTZ contract is part of an export strategy focused on tapping demand for 'high speed and high performance' trains in Central Asia, India, China, the Middle East and USA.
It is negotiating new financing facilities with Spanish and international banks to fund growth, and is currently participating in tenders to supply trains for the Florida and Rio de Janeiro - São Paulo high speed projects, the Haramain High Speed Rail project in Saudi Arabia, and for projects in Libya, Russia, Belarus and India.