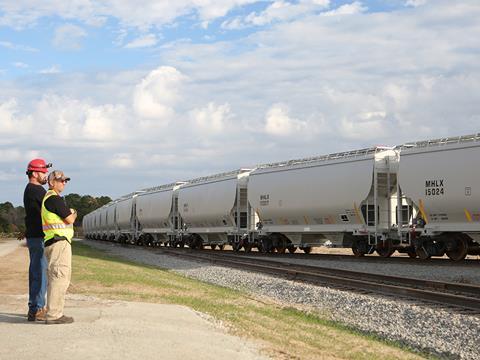 USA: Vertex Railcar Corp has launched Vertex Rail Leasing, a wholly-owned subsidiary offering wagons manufactured at its Wilmington plant for lease.
'With the launch of Vertex Rail Leasing, Vertex is well positioned to address the railcar needs across the full spectrum of customers in the market - those who prefer to lease, those who prefer to purchase and those who prefer a combination approach', said Vertex CEO Donald Croteau on February 25.
The Vertex Railcar Corp joint venture of Vertex Rail Technologies (33%), Chinese rolling stock supplier CRRC (22%) and Hong Kong private equity firm Majestic Legend Ltd (45%) delivered its first batch of wagons in December. It plans to obtain certification for further designs, with the aim of producing 8 000 wagons/year.