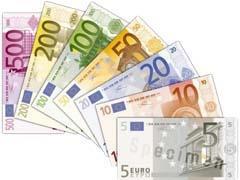 UK: In a move intended to strengthen its position in the British rail market, Vossloh Kiepe announced on June 6 that it was acquiring the Birmingham-based rolling stock engineering consultancy Transys Projects Ltd.
Established in 1989, Transys Projects specialises in rolling stock refurbishment and modernisation, including technical enhancement and the provision of project management services for domestic and international customers.
Explaining how the deal would support Vossloh Kiepe's strategy to establish a strong presence in the UK, CEO Andreas Bunse said TPL's 'outstanding capabilities in rail systems engineering and modernisation complements our expertise and competence in electrical equipment and systems'. The companies had already established 'a very successful partnership comprising shared service activities and joint modernisation projects'.
As part of Vossloh AG's Transportation Division, Vossloh Kiepe supplies traction equipment and components for main line and urban rail vehicles; its UK activities have included the supply of traction equipment for light rail vehicles in Manchester, Croydon and Edinburgh. The acquisition of TPL will allow the company to offer vehicle modernisation and engineering services, as well as bringing new capabilities in diesel traction, mechanical engineering and vehicle refurbishment.
TPL Managing Director Graham Roberts said Vossloh's 'excellent market reputation and financial capacity' would 'allow participation in large-scale projects which TPL alone would never been able to access'. The deal also gives Vossloh Kiepe its own development site in the UK, to augment its growing network of international subsidiaries in Germany, Austria, Switzerland and the USA.