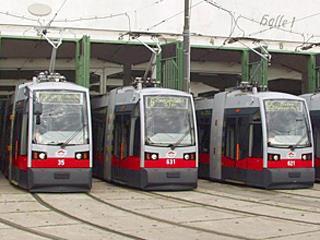 AUSTRIA: Technische Universität Wien is heading a consortium of Wien transport operator Wiener Linien, Siemens, Vossloh Kiepe, Rail Tec Arsenal and Schig which is undertaking research into operating strategies and design modifications which could lower the energy consumption of trams.
Launched in March 2010 and backed by Austrian research agency FFG, the €1·35m EcoTram project is focusing on reducing the energy used for heating, ventilation and air-conditioning without compromising passenger comfort.
Real-world data is being gathered using sensors installed on a Siemens Ulf tram, both in passenger service and in Rail Tec Arsenal's climate chamber.
According to Siemens, simple modifications to the 300 Ulf cars in service could save 30 000 tonnes of CO2 a year, and more significant changes could double this. The project runs until November 2013.