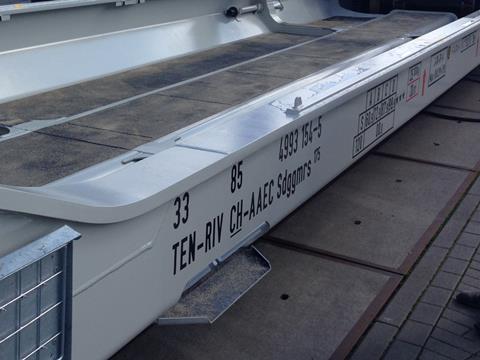 EUROPE: Wagon leasing and logistics group VTG AG completed the acquisition of Swiss leasing company Ahaus Alstätter Eisenbahn Holding AG on January 6, following approval from the competition authorities in Germany, Austria, Poland and Russia.
'I am delighted that we have been able to take this step just three months after the merger agreement was drawn up;', said VTG AG Chief Executive Dr Heiko Fischer. 'VTG and AAE complement each other perfectly. We will now unite VTG and AAE's employees and business activities to offer our customers a new and expanded range of services.'
VTG said the addition of 30 000 AAE wagons to its fleet of more than 50 000 makes it 'the largest private wagon hire company in Europe'. The combined fleet has an average age of 20 years.
VTG has issued 7·4 million new shares, increasing its capital by 34% to €28·8m. AAE owner Andreas Goer will acquire these shares to become the second largest individual shareholder in VTG after Compagnie Européenne de Wagons which is managed by Wilbur Ross.
VTG said the expansion would impose higher demands for balanced and efficient external financing, and so AAE's Chief Financial Officer Mark Stevenson is to join its board.