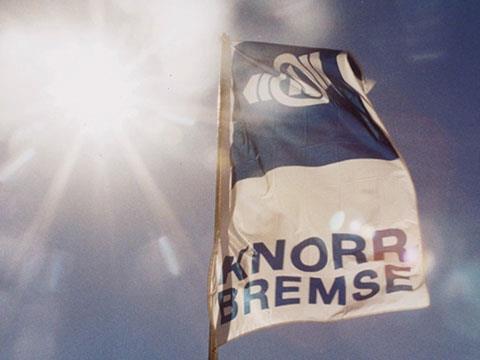 KNORR-BREMSE: Weaker demand for high speed trains in China and a cyclic slowdown in the North American locomotive and wagon business contributed to a 5·8% year-on-year fall in Knorr-Bremse AG's sales to a €5·49bn in 2016, the company announced on January 23. Incoming orders of €5·68bn were slightly higher than in 2015.
Expansion of the commuter rail and RailServices businesses partly offset the effects of the weaker market sectors. The Rail Vehicle Systems division recorded overall sales of €3bn, down from €3·34bn in 2015. Sales at the Commercial Vehicle Systems division were up from €2·49bn to €2·52bn.
'We can look back on a decidedly active year in 2016 in which we accelerated the pace of development of our rail vehicle and commercial vehicle business', said Klaus Deller, Chairman of the executive board of Knorr-Bremse AG and responsible for the Rail Vehicle Systems division. 'Despite what was a difficult market environment overall and a weaker year on the sales front than in 2015, in 2016 we won a number of large-scale projects and made major investments in organic growth and strategic acquisitions. By doing so we have prepared the ground to further diversify our product portfolio and be a driving force in the rapid process of technological change.'
Looking forward, Deller said 'automation, electrification and digitalisation' would be important in 2017. 'Decisive success factors will be connectivity, systems integration and the ability to look beyond our traditional business', he added.