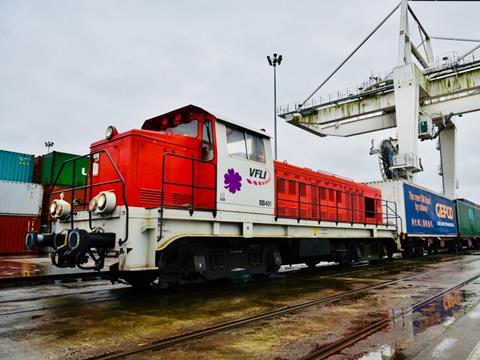 INTERNATIONAL: For its customer PSA, Gefco has operated its first trainload of 40 ft containers between Wuhan in China and Dourges in northern France. Having departed on November 3, the train arrived in Dourges on November 22.
Operating via Kazakstan, Russia, Belarus, Poland and Germany, the service was handled by United Transport Logistics Co on the 1 520 mm gauge portion of the route between Dostyk and Brest.
Gefco says that rail transport between China and Europe is 10 times less expensive than air and twice as fast as sea, offering both commercial and environmental advantages for the movement of urgent consignments such as car parts and electronic goods produced in China.
With return flows from Europe potentially including consumer goods, refrigerated produce and spare parts for the Chinese after-sales market, Gefco says that the new service will be carrying an average of 300 TEU a month in both directions.
Gefco Freight Forwarding Executive Vice-President Anthony Gunn said that the company has been 'continuously looking for new, cost-effective, flexible, reliable and secure solutions to meet customers' requirements.'