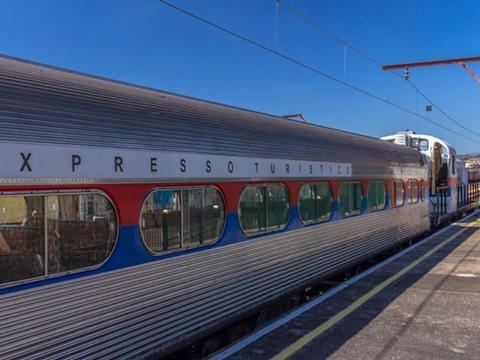 BRAZIL: São Paulo suburban operator CPTM ran two test trains in late June on the São Paulo – Santos route as part of assessments ahead of the possible launch of a passenger service.
The test trains ran on June 18 and 27, and form part of CPTM's preparations to launch a tourist-focused weekend service. This would be formed of a diesel locomotive and five coaches and would run between Luz station in São Paulo and Navios Cruzeiros in Santos, a distance of around 90 km.
CPTM already operates weekend tourist trains from São Paulo to Jundiaí, Mogi das Cruzes and Paranapiacaba. But the route to Santos has not seen regular passenger trains since the 1990s, when the main line railways privatised under long-term concession agreements with freight companies.
The 1 600 mm gauge main line is managed by CPTM between Luz and Rio Grande da Serra, with the remainder of the corridor controlled by freight railway MRS Logística.
The second test train on June 27 carried local dignitaries including state deputy governor Rodrigo Garcia and state transport minister Alexandre Baldy. If the tourist service proves successful, the state hopes that Santos could be added to the X-shaped regional passenger network now being developed, which includes planned routes to Campinas, São Jose dos Campos and Sorocaba.