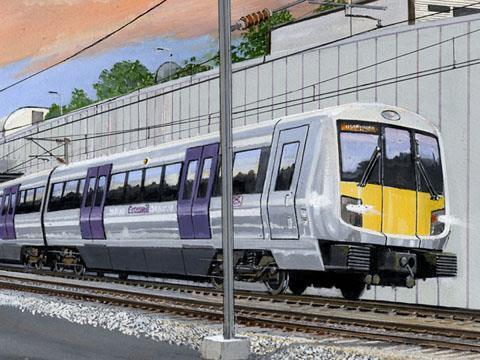 UK: After years of planning and uncertainty, construction of Crossrail became a reality on May 15 when the first of nearly 400 steel piles, each 18.5 m high, was launched by Prime Minister Gordon Brown and Mayor of London Boris Johnson.
The piles will form the basis of the new Canary Wharf station, which is being built and funded by the Canary Wharf Group. One of the largest on the network, it will have more than 9 000 m2 of retail space and a roof-top car park. Crossrail's main construction works will start in 2010 but preparatory work is already underway at Tottenham Court Road.
Provision for extending Crossrail services from Maidenhead to Reading has been safeguarded by the government. The measure ensures that development along the Great Western Main Line does not impact on Crossrail's ability to expand in the future.