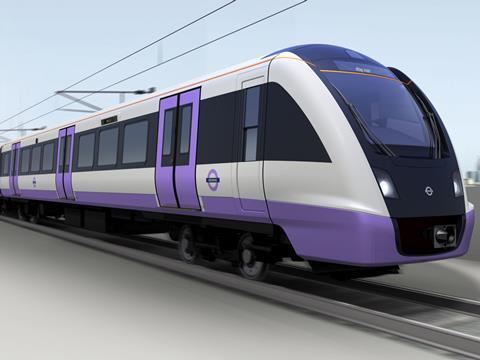 UK: Transport for London and the Department for Transport announced on March 27 that the western branch of the Crossrail route is to be extended from Maidenhead to Reading.
Project sponsors TfL and DfT had previously envisaged that those Crossrail services continuing west from the deep-level platforms at London Paddington onto the existing Relief lines of the Great Western Main Line would terminate at Heathrow Airport, West Drayton or Maidenhead. Infrastructure manager Network Rail had done some preparatory works at Maidenhead for the construction of the necessary turnback sidings, but NR's ongoing electrification and resignalling of the GWML has removed one of the major obstacles to extending some services to Twyford and Reading.
The revised service pattern envisages two Crossrail trains per hour serving Reading and four serving Maidenhead from December 2019. The first Crossrail-branded services are due to begin running over existing tracks between London Liverpool Street and Shenfield in May 2017, with the east-west tunnel between Paddington and Liverpool Street opening in December 2018.
'Extending Crossrail to Reading will provide passengers with more journey options and will create better connections and direct services between Reading, Twyford and destinations across London without the need to interchange at Paddington', explained Mike Brown, Managing Director for London Rail at Transport for London.