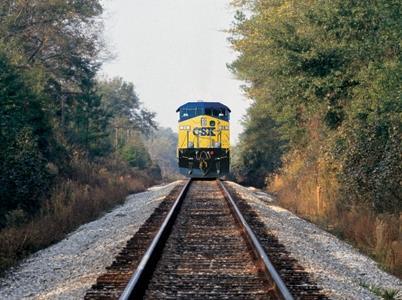 USA: A pilot programme to assess the use of liquefied natural gas to fuel locomotives was announced by CSX Corp and GE Transportation on November 13. Field tests are scheduled to begin in 2014.
GE Transportation will supply its NextFuel retrofit kits which provide dual-fuel capability for Evolution Series locomotives. CSX and GE will also work on the continued development of LNG technology for other types of locomotive.
'LNG technology has the potential to offer one of the most significant developments in railroading since the transition from steam to diesel in the 1950s', said Oscar Munoz, Chief Operating Officer at CSX Corp. 'That change took many years to complete and began with a lot of unknowns, and this one is no different.
'But aggressively exploring this technology is consistent with CSX's focus on tomorrow, its long-standing commitment to efficient and environmentally-friendly transportation, and its role in helping to promote US energy independence', he added. 'GE Transportation has the know-how to provide the right LNG solution for our locomotive fleet and help us better understand the feasibility of LNG technology from a safety, operations and economic perspective.'