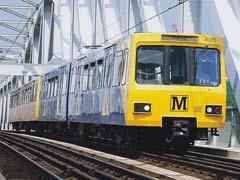 UK: Tyne & Wear transport authority Nexus named Deutsche Bahn subsidiary DB Regio (Tyne and Wear) Ltd as preferred bidder for a contract to operate the Tyne & Wear Metro on December 3.
Nexus will now finalise details of the operating concession, which will run for seven years from April 1 2010 with an optional two-year extension. Nexus will pay DB a performance-based fee, and will continue to own, specify services and set fares on the the 59 route-km network which connects Newcastle, Sunderland and their suburbs.
The Department for Transport required operations to be tendered as part of a funding agreement for the second phase of a three-stage 'Metro Re-invigoration' programme. The deal will unlock £300m for capital upgrading works plus operating subsidies which could bring the total financial package to £600m.
DB beat an in-house bid from Nexus. Serco-NedRailways and MTR Corp had previously dropped out of the competition.
'Today's announcement marks the final stage in a comprehensive 15 month process, involving some of the world's leading transport firms, to choose the very best contractor to operate trains and stations on behalf of Nexus', said Nexus Director General Bernard Garner. 'Our preferred bidder, DB Regio (Tyne and Wear) Ltd is offering better customer service to our 40 million passengers a year, good value to the taxpayer and the best package of terms for staff. It will also drive our £20m programme to completely refurbish all 90 Metrocars.'