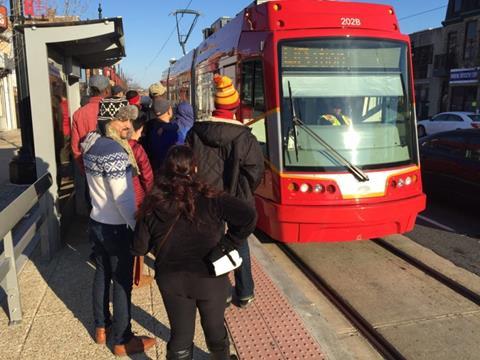 USA: Washington DC Mayor Muriel Bowser was on the inaugural journey of the DC Streetcar on February 27 at 10.00. The 3·3 km mixed-traffic route with eight stops links Union Station with Oklahoma Avenue/Benning Road.
Services operate every 15 min every day except Sunday. Frequencies are expected to increase once a sixth vehicle is brought into service. Travel is free. An operating contract was awarded in 2012 to the RATP Dev McDonald Transit joint venture of RATP Dev and its local subsidiary McDonald Transit Associates.
The $200m project has endured numerous delays since ground was broken in 2004. Inekon delivered the first three trams in 2013, and test running on the line started in September 2014. Extensions of the line at both ends have the support of the Mayor.