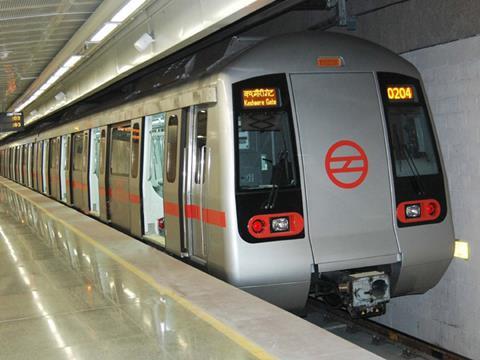 INDIA: Delhi Metro Rail Corp opened the final 5 km elevated section of Line 6 between Sarita Vihar and Badarpur at 08.00 on January 14. The completed route, known as the Violet Line, is 20 km long with 16 stations.

The Line 6 fleet has been increased from 16 to 20 trains, as the inauguration of the three new stations at Mohan Estate, Tughlakabad and Badarpur is expected to increase daily ridership from 125 000 to 225 000.

The Delhi Airport Metro Express Line obtained safety clearance on January 10 and can now open for revenue service, but with the proviso that trains are restricted to a maximum operational speed of 105 km/h. Trains will initially call at New Delhi, Shivaji Stadium, IGI Airport and Dwarka Sec-21, with Dhaula Kuan and Aerocity stations opening later. However, an inauguration date has yet to be announced as security arrangements have not been finalised. Some airlines are still in negotiations with concessionaire DAMEPL regarding charges for station check-in facilities.

The inauguration of the 22·7 km airport link will mark the completion of Delhi Metro's Phase II expansion plan. Phase III is currently at the funding and approval stage, with work expected to start later this year; the proposed projects would add up to 100 km to the existing 184 km network.