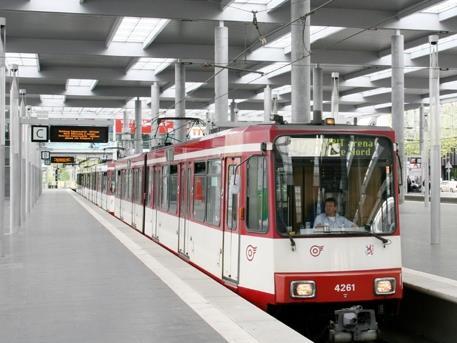 GERMANY: Düsseldorf light rail operator Rheinbahn has commissioned Siemens to upgrade the signalling on the 11 km Stadtbahn tunnel in the city centre.
Siemens is to provide Trainguard ZUB 222 train protection for semi-automated operation; this will monitor the vehicle's speed continuously during driver operation. Controlguide Vicos operations control will also be installed, and relay interlocking will be replaced by a Trackguard Sicas ECC electronic interlocking.
The upgrade will take place in several stages to avoid disrupting services on one of the busiest light rail routes in the region. Work is scheduled for completion in late 2018.