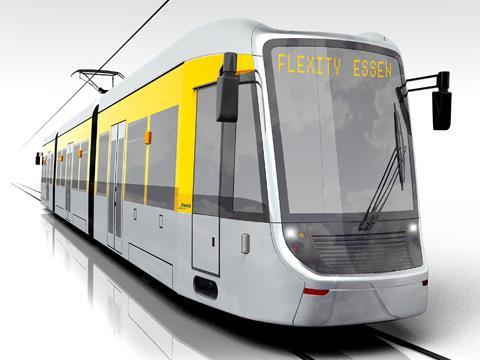 GERMANY: Essen transport authority EVAG signed a €72m contract for Bombardier Transportation to supply 27 Flexity Classic trams on December 21. Two pre-series vehicles are scheduled to be delivered in August 2013, with series vehicles following from March 2014.
The three-module bi-directional and air-conditioned vehicles will be 30 m long and 2 300 mm wide, with a capacity of 172 passengers. They are to be produced at Bombardier's Bautzen plant, with electrical equipment from Mannheim and bogies from Siegen.
EVAG Chief Technical Officer Klaus-Peter Wandelenus said the use of proven technology is expected to ensure a smooth ride, with low track and wheel wear. EVAG also want to have the electrical and mechanical elements of the trams supplied by a single company.